Join us for a Novella-in-Flash Panel on 30 July 2021
AuthorIngrid JendrzejewskiPublished onLeave a commenton Join us for a Novella-in-Flash Panel on 30 July 2021
As part of our tenth year celebrations we are excited to announce a special event focused on the Novella-in-Flash. We'd love you to join us for our panel on Friday 30th July (19:30 to 20:30 UK BST).
We are thrilled that Johanna Robinson, author of Homing (Ad Hoc Fiction), will be our host for the evening. We are equally thrilled to announce our panel members — Dan Crawley, Eleanor Walsh, Karen Jones, Jupiter Jones, and Tom O'Brien. (You can read more about everyone below.)
There will be an opportunity to ask questions on the chat bar at the end of the evening. This online event is free to attend. If you would like to receive a Zoom link please email Jeanette Sheppard at nffdnif@gmail.comOpens in a new window.
---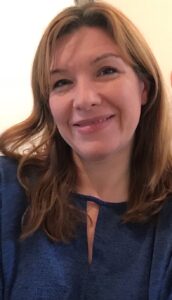 Johanna Robinson is based near Liverpool, UK, and has been writing short fiction for around five years. Her work has been featured in various magazines and anthologies, including SmokeLong, Reflex Press and Mslexia. In 2020, she won the TSS Cambridge Prize for Flash Fiction and the Bath Flash Fiction Award, and in 2019 Ad Hoc Fiction published her novella-in-flash Homing, which follows a Norwegian Resistance family in the Second World War. More of her work can be found at http://www.johanna-robinson.comOpens in a new window and on Twitter @JohannaWordpool.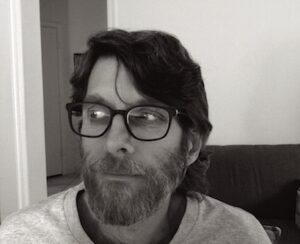 Dan Crawley is the author of the novella Straight Down the Road (Ad Hoc Fiction, 2019) and the short story collection The Wind, It Swirls (Cowboy Jamboree Press, 2021). His writing appears in a number of journals and anthologies, including JMWW, Lost Balloon, The North American Review, SmokeLong Quarterly: The Best of the First Ten Years 2003-2013, Wigleaf, Quarterly West, and Atticus Review. He is a recipient of an Arizona Commission on the Arts creative writing fellowship. Also, he is a two-time Best Small Fictions nominee, a two-time Best of the Net nominee, a Pushcart Prize nominee, and appears on the Wigleaf Top 50 longlist (2019, 2021). His work won a Bath Flash Fiction Award 2019 Novella-in-Flash highly commended prize. Recently, he has been a Contributing Editor for Best Microfiction and a Little Patuxent Review fiction reader. Find him at@danbillyc and https://dancrawley.com/Opens in a new window.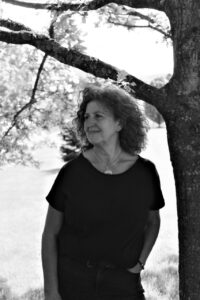 Jupiter Jones grew up on the north-west coasts of Cumberland and Lancashire. The first was wild and secretive, the second trashy and jaded; she loved them both and they haunt her writing. Following a brief spell in London to complete a PhD in Spectatorial Embarrassment at Goldsmiths, she now lives in Wales and writes short and flash fictions. She is the winner of the Colm Tóibín International Prize, and her work has been published by Aesthetica, Brittle Star, Fish, Scottish Arts Trust, and rejected by many, many others. Her novella-in-flash The Death and Life of Mrs Parker was shortlisted in the Bath 2021 competition and will be published by Ad Hoc Fiction later this year, and Lovelace Flats was runner up in the Reflex Press novella competition and will be published in 2022. https://jupiter-jones.comOpens in a new window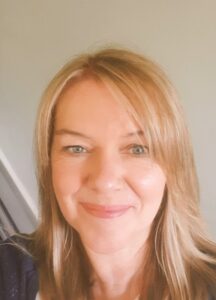 Karen Jones is a flash and short story writer from Glasgow, Scotland. She is a perennial long/short-lister – Commonwealth Short Story Competition, Bath Flash Fiction Award, Bath Short Story Award, To Hull and Back, TSS 400, HISSAC etc. – and has won prizes with Mslexia, Flash 500, Words With Jam, Ink Tears, Ad Hoc Fiction, Retreat West and won first prize in The Cambridge Flash Fiction Prize 2021. Her work is published in numerous ezines, magazines and anthologies. Her story Small Mercies was nominated for, Best Small Fictions, Best of the Net, a Pushcart Prize, and is included in Best Small Fictions 2019 and the BIFFY50 2019. Her novella-in-flash When It's Not Called Making Love is published by Ad Hoc Fiction. She is Special Features Editor at New Flash Fiction Review. You can find her on Twitter @karjon.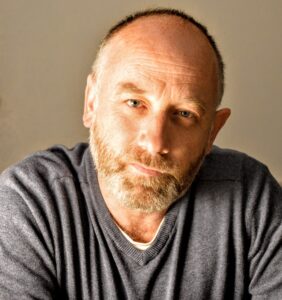 Tom O'Brien is an Irishman living in London. His Novella-in-Flash Straw Gods is published by Reflex Press, and his Novelette-in-Flash, Homemade Weather, with Retreat West. His work has been Pushcart and Best Microfictions nominated, and he is the winner of the 2021 NFFD NZ Best Microfiction. His flash fiction and short stories can be found in print in various anthologies such as Blink-Ink and Bath Flash Fiction (forthcoming) as well as many sites around the web including Ellipsis Zine, Reflex, Spelk and 50-Word Stories. He's on Instagram and twitter @tomwrote and has a class on Skillshare called Introducing the Novella-in-Flash. His website is www.tomobrien.co.ukOpens in a new window.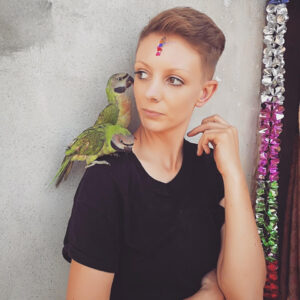 Eleanor Walsh is a PhD graduate from the University of Plymouth. She lives in Cornwall where she works as an English tutor and creative editor. Her novellas 'Birds with Horse Hearts', set in Nepal, and 'Stormbred', set in Cornwall, are available from Ad Hoc Fiction. @EPutali
NATIONAL FLASH FICTION DAY
Novella-in-Flash panel – Chaired by Michael Loveday. Guests: Al Kratz, Mary-Jane Holmes, Meg Pokrass, Tom O'Brien, Tracey Slaughter. An absolute Who's Who of the beautiful form.
The Great Festival Flash Off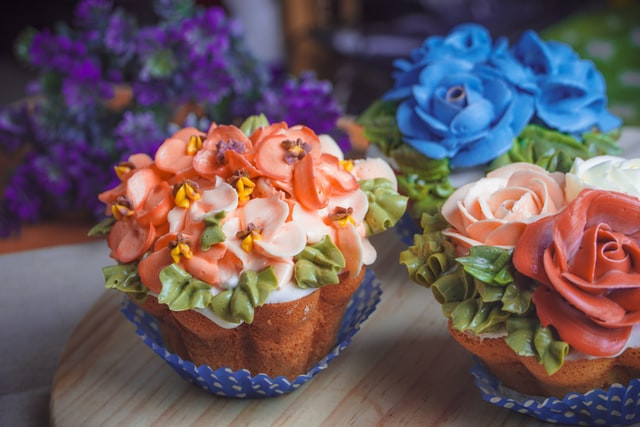 Instead of a face-to-face festival this year, we have The Great Festival Flash Off! Inspired by the popular TV show, The Great British Bake Off and Nancy Stohlman's fun definition of flash fiction, above.
Come and join flash fiction friends for six days of festival fun and flash on Zoom. One Saturday a month: March 27th; April 24th; May 29th; June 26th (also National Flash Fiction Day in the UK; July 31st; August 28th.
Plus an evening of readings from the competition winners and the announcement of the winners of winners from all six competition days in September, 2021. Date to be arranged.
Flash Fiction Festival | celebrating the short-short story world-wide